This is a hard time for people all around the world. Especially for adventurers! However, even though we can't really travel anywhere right now, our memories live on. And they are something to keep us warm when the going gets tough. This is why today I want to introduce you to four lovely people I met while on my Erasmus+ journeys. They have many differences – their age, background, hobbies, what they study. But what brings them together is the open-mindedness, the curiosity and eagerness to explore the world and the courage to do so. For many nights, we have laughed, shared stories, played games, participated in different activities, before we all went our separate way. But our bond is still strong – we still talk from time to time, we share our journeys, and we grow together. This is why I have asked them to tell me a bit more about their personal experiences, what they have learned and how the Erasmus+ journey has changed them. Maybe, once it is possible again, you can go on your own adventure – just like them!
That's enough of me talking, I will let them tell their stories.
Please introduce yourself – name, age, hobbies, country etc. anything you want to share!
Ugne: I am Ugnė, from Lithuania. Age-17, from Lithuania. I really like acting, debating and binge-watching Netflix :))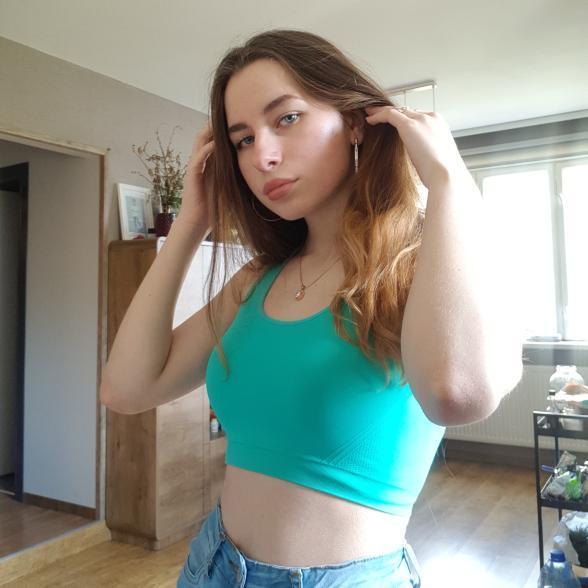 Domagoj: Ole. My name is Domagoj, I'm 23, and I was born in Zagreb. I love basketball, traveling, trains and blueberries. I also enjoy spending time away from crowded cities and in the nature. I started two universities, but after one year quit them both because I was too lazy to study, and I can't see myself doing the same job for the rest of my life so no reason to focus on one or two studies. Now I'm mostly interested in languages so trying to learn more.
Ioanna: I'm Ioanna (25), a girl from Greece that likes theater, painting and sharing moments with people. I could call myself creative, adventurous, not ordinary and indecisive. I love being around nature and I believe life is best spent lived outdoors, it's something to experience firsthand. I like challenges and I prefer a simple way of life. Learning foreign languages is one of my hobbies as well as occasional cooking and improvising in the kitchen. I am also an observant person looking out for the small details.
Pinelopi : Hey! My name is Pinelopi , I am from Greece, and I am 20 years old. I'm studying in Athens now, but I come from Patras, the third biggest city of Greece. I really love learning new languages, because in this way I am able to get in touch with different cultures and traditions. I also enjoy watching European movies and Greek plays, because that is the kind of art that inspires me the most. 
How did you find out about Erasmus+ or ESC?
Ugne : My friend recommended it
Domagoj : When I first went on an Erasmus+ training course, I had no idea what Erasmus+ really is. I was looking for some opportunities to volunteer in a refuge camp (it was in 2016 and at that point that was kinda popular). One organization in Croatia was sending people to a training course in Bulgaria about refuges, so I applied, and I was actually the only one who applied (some people decided they don't want to go or something like that). It was my first time traveling with an airplane, and whole experience was awesome.
Ioanna : My first contact with Erasmus was from inside the university. It is quite common in Greece to spend one semester studying abroad via the Erasmus+ scheme and this is what I did. There were some seminars explaining Erasmus+ to us but I mostly researched things online. As for ESC, I became engaged because of both personal research and connections of friends who worked in organizations dealing with such programs.
Pinelopi : To be honest, I found out about Erasmus+ by accident. I applied for a project without knowing what Erasmus+ was exactly. Fortunately, I got selected and the journey began. That was the best experience that I lived by accident and now Erasmus+ is a part of my life.
How many projects have you been to? 
Ugne: I've been to 2 projects. Both in Romania. I really like this country and people there, I think that it is very underrated. Thanks to these projects I was able to find many friends, and we still talk to this day. I am planning to meeting some of them in summer which gives me opportunity not only to have a good time with these people, but also to explore their countries
Domagoj : First one was in Bulgaria in Pazardzhik, then in the order was Portugal (close to Porto), twice in Poland (close to Wroclaw), Italy (Aquapessa), Bulgaria (Uzana), Hungary (Zebegeny) and Romania (Bodo, close to Timisoara). I liked them all a lot and would do them again if possible. Every single project changed my life in some way. But if I had to choose my favorite one, it was Portugal. My flight was delayed for 2 hours, I missed the last train to get to the project, so I had to take a night bus from Lisbon to Porto and wait till morning for the first train. Everything was closed, and I was just waiting in front of the train station like a homeless person. I was really feeling down and thought why did I even come, but then project was so amazing and I didn't regret anything. After that I started going to more projects, but that was the one where I fell in love with Erasmus+.
Ioanna: I have been to 4 projects. The first one: 2017, 6 months, in Sweden, for studies. Totally amazing first experience mostly because of the friendships I made and still have but also because of the different culture and the university itself. The second one: 2018, 3 months, in Belgium, for a traineeship. Very interesting second experience because of the job skills I gained and the summer I spent more on my own rather than with a group of friends. The third one: 2019, 5 days, in Italy, for a youth exchange. A different short experience but very rewarding because it inspired me and put me in an environment I really enjoyed- a traditional small village built around vast nature. The fourth one: 2020, one year, in the Netherlands, for voluntary work. Inspiring third experience that is now still in progress and puts me in a more professional environment exploring my skills and talent as regards my desire around the much-asked question "What do you want to be when you grow old?"
Pinelopi : I have been to 3 youth exchanges so far. Two of them were in Italy. I can admit that I am addicted to this country. The first experience was really awesome because everything was new to me, and I was trying to familiarize myself with Erasmus+. The second one was the best for me for many reasons; it was in Italy, a country that I love, I met wonderful people and I lived unforgettable experiences. The third one, I can say that was a bit challenging due to many difficulties I had to face. But every journey is not easy and that's totally interesting!
Did you like the project/projects? What was the best part?
Ugne: I LOVED it. Loved people, loved the food and exploring the country.
Domagoj: Of course, every project is a new experience. You should never feel down after the project, you should cherish the moments you had. The Best thing is meeting new people and making new connections.
Ioanna: I loved each project I've been to even though I can't deny that there were also difficulties along the way. The best part has always to do with people, for example unforgettable trips I have shared with good people I can now call friends or flatmates who are there for you when you are feeling lonely. No matter how excited you are with the workplace or the university of the project, the most cherished memories are always connected with the people you meet along the way- colleagues, students, friends.
Pinelopi: I really liked all the projects. Even those projects that were challenging gave me a lot of memories and lessons about life. The best part of all is that you can make new friends from different countries. You can learn about habits that you did not even know they existed. These are some memories that you will never forget, and they can change the way you see the world.
Did you make any friendships you still keep in touch with?
Ugne: Yes, I did. I loved how my friends from other countries were different but at the same time the same – they are all super sweet and cool people. I hope I will be able to meet them again in summer!
Domagoj: From most of the project I kept in touch with a couple of people. Some people I even went to visit in other countries. Best friends I made was in Portugal and even 3 years later were still in touch almost every day.
Ioanna: I certainly have made friendships I still maintain. I have also interacted with nice people I'm glad I met but our interaction was meant to be only in the context of the respective project.
Pinelopi: I made a lot of friends from different parts of Europe, and I am really glad about it. I am trying to keep in touch with them and to be sure that everything is okay. Any time I have the opportunity to meet an "Erasmus" friend I am really happy. Some months ago I managed to see one of my friends in Italy and I hope I can see more of them in the future. 
What was your favorite project/experience on a project?
Ugne: Hmm it is very hard to pick favorite experience, but I really loved exploring the city with my two friends from Bulgaria-Detelina and Rita. We took some photos on a roof of the restaurant, I tasted Starbucks for the first time and me and Detelina tasted the most amazing sandwiches! From the second project very interesting experience was going to the club, boys from the project and Romanian guys in the club had a fight, and I was so scared- this experience I will never forget.
Ioanna : I have so many remarkable experiences from my projects but what definitely has stayed in my memory is a road trip I did during my first program. Five friends exploring the otherworldly landscapes of Iceland and connecting with each other: totally worth it.
Pinelopi: My favorite experience was that in the second project I participated, I had to live in a beautiful village of Italy, in Ovindoli. The nature, the animals, the traditional houses were an experience that Erasmus gave me. Erasmus is about exploring and that's what I did. I explored places I would never had the chance to visit. 
What did you learn?
Ugne: I learned that all cultures are different, but every one of them have amazing sides which i love. Also, people in these projects are so friendly and open to everything.
Domagoj: I learned stuff about different cultures, how to make projects, many games, which places to visit, and how to look at life from different perspectives.
Ioanna: I learned things about myself. You see, in your life you construct a picture in your mind about yourself but when people tell you how they see you, you can get some quite unexpected answers and then you realize you are maybe smarter, braver or kinder than you thought. I have also once again seen that if people are open and welcoming to each other, 10 days spent with previously complete strangers are enough to find yourself laughing around like-minded people or… to fall in love.
Pinelopi: Erasmus+ projects taught me to be more open-minded, to love people for what they really are. I learned to love other cultures, other foods and to speak foreign languages. Ok… I don't actually speak all of them but I know how to say "good morning" in a lot of languages. Erasmus also taught me to be ready to face every single difficulty with serenity and positivity!.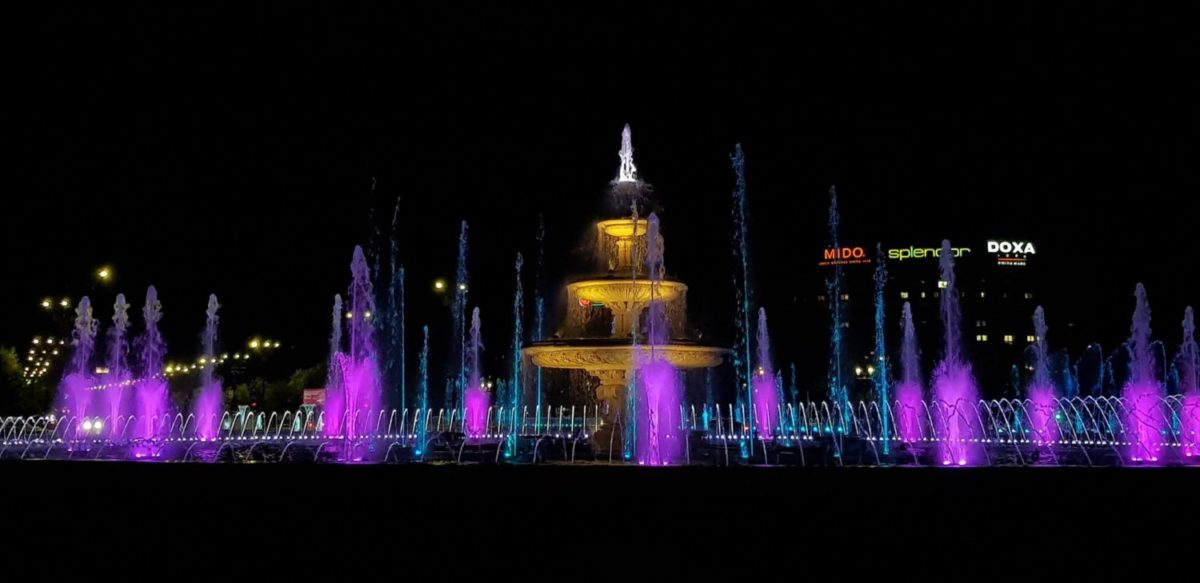 What is something people learned from you?
Ugne: Hmmm, we should ask them I guess, because I have no idea. Maybe to appreciate that they are not so sleepy as me, because I overslept a bunch of times
Domagoj: Well I hoped I contributed to project topics with my knowledge and that somebody learned something from that.
Ioanna: Hmm, I cannot be sure what people have learned from me. One thing that comes to my mind is encouraging others to dare to speak their truth and demand what they want. I consider myself a quite straightforward and honest person, so sometimes people were amazed by the way I speak to others regarding my desires or needs as a volunteer in a foreign country. I am happy for this as during these programs we offer a lot in the community and sometimes we need to remember that this is not a one-way contribution as we have obligations but also rights.
Pinelopi: I hope that people learned from me a lot about the Greek culture and the way Greeks behave. We always laugh and have fun! They also learned from me some Greek words and dances. Every time they need to learn something from me I am willing to help them… Even from distance!
What were you anxious about before traveling?
Ugne: I was anxious that I was too young to go to this project (because I was only 16 at the time) and I never travelled alone so that was stressful as well. Of course there was also the fact that there will be a lot of new people who are from different countries, backgrounds, and they speak other languages- I didn't know what to expect.
Domagoj: No way, I'm always super exited before traveling and getting into the plane or a train.
Ioanna: Three programs – three main worries. I remember I was very anxious about the cold weather in Sweden before going there for a semester. Now, to be honest, it sounds silly but it was a quite natural worry of mine back then. Before my internship, I was anxious about the workplace I was about to become a part of and more specifically whether I would like my colleagues and my responsibilities as a trainee there. Finally, during my last program, I almost had a nervous breakdown the day of the flight mostly because of a misfortune that took place while packing the night before. But, hey, it takes both sunshine and rain to make a rainbow (although I enjoy rain, too).
Pinelopi: I was really anxious that the other participants would not like me or that they would not be friendly. On the contrary, they were really friendly and really nice with me. We made a lot of fun like we were friends for years. That's the magic of Erasmus; you spend time with strangers and in the end they become your best friends! That was my only concern before traveling, but every time I realize that I should not be that worried about it.
Would you like to go on a project again?
Ugne: OF COURSE. Can't wait when I will be able to travel again after Corona.
Domagoj: Yes, I hope this corona thing will stop by September and that I'll be able to do at least one project in the Autumn.
Ioanna: I would love to be part of many more projects. As long as I feel that I make progress through them and I take on different roles (for example, from being a volunteer to becoming a mentor of other volunteers), it would be really amazing and I hope I can do it.
Pinelopi: I really want to participate in a project again as soon as possible! I cannot wait to apply for a journey when I have the opportunity. I really want to meet with people, make new friends and visit different places.
Would you recommend it to your friends?
Ugne: 100%
Domagoj: I'm always recommending it to everybody, but most of the people don't have time or will to go. Some friends went and also had time of their life, and I'm glad at least them listen to me and enjoyed life for at least a week.
Ioanna: I have already recommended it to my friends, and they are also 'obliged' to bear with me when I start talking about these programs. Or they also talk about theirs! It is certainly something people must try if they like exploring the world, meeting people from diverse backgrounds and improving themselves.
Pinelopi: I would totally recommend Erasmus+ projects to my friends. I have already done it! In fact, I have managed to go to those projects with some of my Greek friends! It is an unforgettable experience that everyone should live once!
How do you feel this has changed you or the way you see the world?
Ugne: I am more open to new experiences, have more confidence in myself
Domagoj: I think I became more open-minded, I started loving the planning part of the trip, and I feel I started respecting others more.
Ioanna: As I said, it has made me understand aspects of myself, maybe explore skills I didn't know I have or negative parts of my personality I can improve. It has changed the way I see some people, for example many Greek people would say that Swedish are probably distant and cold but for me this is not true because I have been around them and I know my truth.
Pinelopi: I accept people with their differences. I accept their opinion, even thought it might be the opposite of mine. I also love now countries I would never think I would even like. Getting in touch with different cultures made me want to visit alternative places. I hope I will be able to visit all of them in the future
Anything else you would like to add?
Domagoj: Everybody should go to an Erasmus+ project at least once in their life. It's a valuable experience, and since it's almost completely free, why wouldn't you use that opportunity while you can? Someday you might regret when you won't be able to travel at all.
Ioanna: I would like to add something we all know: life is short. If you feel something in your heart urging you to try something new and exciting, then take a step forward, leave your comfort zone and go out there. The world is waiting for you.
Pinelopi: I would like to say that people should not be afraid to live new experiences. Everyone would like an Erasmus+ project and I really mean it. My moto is "once Erasmus, always Erasmus" because if you try it Once, there is no turning back…you're gonna love it!
This article was written by Detelina, volunteer at Sunrise Project France since April 2020. She is a bulgarian citizen and likes to learn, write, cook and meet new people.