I remember my first Erasmus Project like it was yesterday, even though it was a long time ago. I was sixteen, sitting on the beach with some friends, enjoying the summer sunshine, when my phone rang. It was my mom. Now that wasn't strange, my mom used to call me many times when I was still in high school. But what followed was definitely strange. She had signed me up for an Erasmus+ Project in Romania, which started in… a week! Just a week!
She knew my love for travelling and saw this amazing opportunity – what better way to surprise me? I was nervous at first, anxious at what this experience might bring. After all, I was going alone to a country I've never been to before, I didn't know anyone, I didn't really know where I was staying or what I was going to do there. It's too adventurous even when I think about it now! But thankfully, my mom's quick thinking made sure I had no time to worry. Before I knew it, I was off to Romania.
And what followed was one of the best experiences of my life. I can confidently say that sixteen year old me had very big expectations. But even a dreamer like me couldn't have anticipated the adventure that followed. I met so many great people, played an angry grandma in a theatre, built a house out of cardboard, learned Turkish dances, sang Italian songs, learned a bit of Polish(it's not as hard as it looks!) and so much more. I could honestly talk about it until tomorrow and have a huge smile on my face the whole time.
Since then I've been to two more youth exchanges and one youth training. And, besides the surprise from my mom part, they have all been just as lovely. I'm going to share even more about them in the following weeks, because it's truly unbelievable how much a person can experience in just seven days.
Some of the great people I met along the way also want to share their experience with you. And if you've ever felt unsure about whether it's worth it or not – read the following lines. They might just convince you to go on an adventure.
The first person is a lovely Greek, who I met while on a project in Italy. I've never seen someone dance with so much fire in their soul! We had so many laughs, danced together, shared stories that by the end I felt like we were best friends. We still talk through the internet, and I'm planning to visit him and my other Greek friends as soon as possible.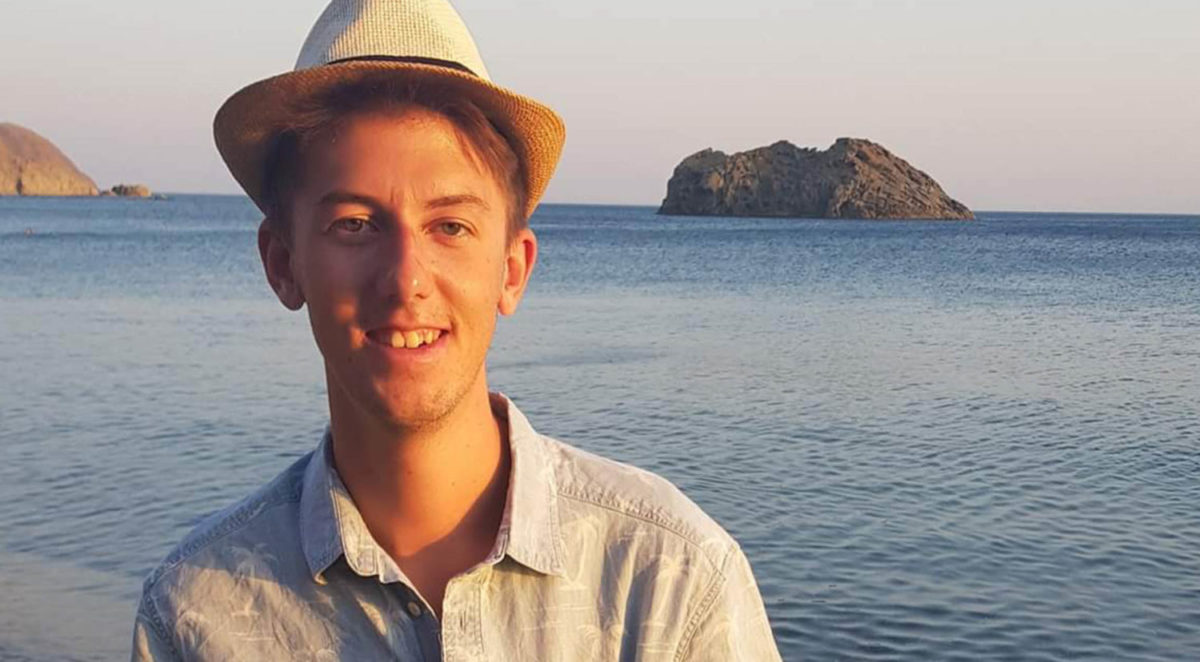 "Hi! My name is Iraklis Chatzielenoudas, I come from Lesvos, Greece and I live in Athens. I study International and European Studies and I have participated in 3 Erasmus+ programs (2 youth exchanges and 1 training course). I had a really nice time during these projects and learned a lot of useful information that I didn't know before both about my country and foreign ones. We also got to know each other in an atmosphere of respect, open-mindness and peace. It was really great and stunning to have participated in such intercultural events and to have known facts about other cultures we couldn't even imagine. In addition, I met lots of people with interesting personalities, enjoyed my time with them (especially at nights) and made some great friendships that stay alive up till now. I miss all of them, the participants, the coordinators and the cities. Hope I'll meet them again soon! The European Union gives us a great opportunity to realize the importance of the European citizenship! People come together, share ideas and implement them in their home countries! Everybody should take part in an Erasmus+ program!"
The second person is a lovely Bulgarian girl named Rita that I met in Romania. We quickly found out how much we have in common and how well we get along. She and I lived through so many experiences for those short ten days – we shared love drama, back-at-home problems, as well as our dreams and aspirations for the future. Even after the project, we remain close, talking on the phone and on Facebook. We even met up after the project to celebrate my birthday together.
"I don't know if I have one distinctive best experience in Erasmus because in just three projects I had so many nice moments. If I had to convince someone to try it, I would be left speechless because it's just so much! Anyone can find something they like, no matter what type of person they are. You know on projects that there is a lot of everything. The first project in Romania seemed to be the coolest of course, the situation was more informal and we had the best team. I think everyone who has not tried it, will be interested in cultural evenings. It was something super new to me and I was really curious about everything. Since then I want to visit many of the countries that have presented themselves. I also fell in love with the foreign cuisine.
As soon as I was 18 I started traveling on projects. I had never really left the borders of Bulgaria alone, and as exciting as it was, it was also stressful, but undoubtedly useful. Because in the end you are learning to be responsible for yourself. You fly, handle tickets, flights and generally you need to get well organized. I had to completely transfer myself to the largest airport in Europe (Frankfurt) and my previous flight had a delay which left me a 15 minute hell of a run with a huge bag.t I don't know how many pounds of luggage I had packed, but it was a lot. After this stressful situation, I slept like a baby on the plane, and went down safely to Sofia to find that my suitcase was still in Frankfurt! Тhey told me I have to either wait for them to bring it to me by the next flight or deliver it to my place after a week. Of course, I was starving and saying HOME, HOME.
The other cool thing is all the friendships they have and they stay forever. Erasmus in general is for everyone who wants to reinvent themselves, because I did not go with this in mind at all but it happened! And I can't wait to see the pandemic through and be free again so I can travel and explore the world."
I hope these three stories made you consider giving in to your adventurous spirit, letting go of all expectations and set-backs and experiencing something great!
This article was written by Detelina, volunteer at Sunrise Project France since April 2020. She is a bulgarian citizen and likes to learn, write, cook and meet new people.