Across the world, humans are staying at home. One third of the world's population is in lockdown; normal life has ground to a halt. As creative creatures, we have adapted our way of life and shown beautiful displays of solidarity and humanity.
Meanwhile, we are seeing significant improvements in the state of the natural environment. For instance, in Venice, the water in the canal is so clear that fish are now visible from the water's surface. Ducks and swans are joyously, swimming in a clean canal. These vast improvements are due to the lack of tourists and boat traffic. After just some weeks in lockdown, Italy's air quality dramatically improved, whilst nature took 'a breath' of cleaner, less polluted air. "Venice hasn't seen clean canal water like this for a long time" said Gianluca De Santis. Hopefully, when life returns to normal, it will stay this way.
After three long decades, the Himalayas are now visible from Northern India – 125 miles away from this awe-inspiring mountain range. When the air had once been so thickly polluted, this possibility of this had seemed inconceivable. The impossible has become a surprising reality, because of the drop in air pollution, following the country's lockdown.
Even back here in the UK, in Wales, a herd of goats have been confidently walking around empty neighbourhoods, in the seaside town, called Llandudno. They have somewhat 'taken over' with little to disturb them. Walking around like they own the place (maybe they do… hail the goats!).
Us, human beings, who are animals, although we may forget this all too frequently, are taking notice of the nature around us, like never before. We are really looking at our surroundings and finding paths home, that we had never taken before. We are going down these paths that we have somehow never taken, until now. On our daily walks, we are noticing, exploring, and breathing in the fresh air.
Being out in nature, hugely benefits our mental wellbeing and this must not be understated. It can improve our mental, as well as physical health. This truth is what people from around the world, are all finding during these strange times. We all share the need for being out in nature, in common. This nature can be found on our windowsills, garden rooves, terraces, balconies, gardens, public parks, any green spaces – the list is endless.
If you do not have a garden available to you, it is about being creative, having house plants, looking out for sources of nature nearby… Growing your own food also gives us a huge boost as to "plant a seed is to believe in tomorrow".
I have found that being out in the garden has benefited me, beyond words. Harvesting my own radish and salad leaves, bringing it into the kitchen and putting it onto a plate, is hugely satisfying. So is watching the broad beans flower and its tendrils winding their way up the canes.
All around the world, nature is a source of hope for many. It comforts, and quite literally lowers our stress levels. It can lower levels of the stress hormone, cortisol, and blood pressure. We are all feeling stress and anxiety right now, but being out in nature, whatever that may mean for you, will help combat this.
Being out in nature gives a sense of freedom and continuity when our lives have changed. We have regained an appreciation for nature, that we had partly lost. Nature, whatever is happening in the world, is a constant. A growing source of hope.
So, go out in nature. Breathe in the fresher air.
Hope and hugs from England,
Jess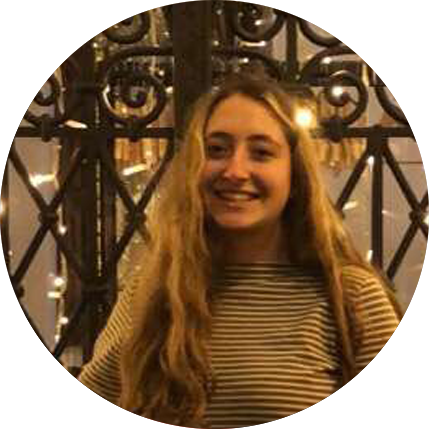 This article was written by
Jess
, volunteer at Sunrise Project France since April 2020. Jess lives in England, but she is also a global citizen. She LOVES travelling, languages and meeting people from around the world. She believes in cooperation and kindness!