Right now, we can all agree that international cooperation is needed more than ever. Irish support for the Navajo Nation and Hopi people, has proved that even in these difficult times, international friendship lives on. Despite tensions between global superpowers (Trump's US and China, for instance) and a political game of naming and shaming during this pandemic, there are still many examples of hope-inspiring, solidarity out there!
Unfortunately, the Navajo nation, a Native American territory covering parts of Arizona, Utah, and New Mexico, has been adversely affected by the coronavirus pandemic. A huge reason for this is that there is poorer access to clean running water, than in other US communities.
But Ireland was there to help.
Yes, I am sure you are thinking that this is a surprising international friendship. I thought the exact same thing; I found it so intriguing that I wanted to find out more. After researching this news story, I learnt that Irish people, through a GoFundMe page, have raised thousands and thousands of dollars, to support hard-hit Native Americans amid a global pandemic.
This incredible friendship between these two peoples stretches back to 173 years ago. Why? 173 years ago, the Choctaw Native Americans raised around $170, which is worth around $4,000 in today's money. They did they as the heard about the suffering of the Irish people, brought about by the potato famine which lasted from 1845-1849.
Despite their own hardship and poverty, these Native American people, selflessly helped people who were in need. They did this although they would most likely never meet the individuals who they so selflessly, decided to help. This is an extremely heart-warming story of human compassion and solidarity, in response to suffering and regardless of differences.
This generosity has not been forgotten by the Irish people; they celebrate how Native Americans supported their ancestors 173 years ago. In Cork in the South of Ireland, a 'Kindred Spirits' sculpture can be found, which symbolises the Choctaw people's generosity at such a crucial time.
Although we are living in hard times, what we can learn from this is that there is always hope and human kindness out there. We can overcome our struggles and help one another as although we lead different lives, we are the same.
This story put a hug smile on my face. 😊 I very much hope that after reading this, you also feel invigorated and more optimistic about human nature.
Hugs and hope from England,
Jess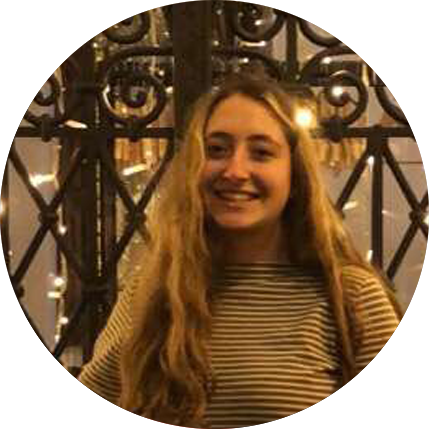 This article was written by Jess, volunteer at Sunrise Project France since April 2020. Jess lives in England, but she is also a global citizen. She LOVES travelling, languages and meeting people from around the world. She believes in cooperation and kindness!