As you all know, there is tension and unrest in America, following the murder of George Floyd in Minneapolis, in the United States. It is heart-breaking and horrifying that Floyd lost his life in such a heinous way. His death was unnecessary and wrong. This called many to action, to protest systemic racism which has weaved itself into the 21st century – the post-Civil Rights era.
President Trump has fuelled tensions by threatening to enact the Insurrection Act of 1807 and posting on Twitter comments such as "when the looting starts, the shooting starts" which violated Twitter's terms of service. It is saddening that the president of a nation that has in the past, helped other countries and societies when they were in need, has actively incited violence. It is disheartening that a country that prides itself on being a nation of immigrants, and people from all over the world, has such a deeply ingrained problem with systemic racism.
However, in all this darkness, there have all been moments of hope and unity across the world. Because this is what we must do when the 'going gets tough' – come together for change, no matter what. This echoes Amnesty International's adopted slogan, an ancient Chinese proverb which says, "it is better to light a candle than to curse the darkness".
Around the world, not just in the US, we are demanding justice for George Floyd and for those that have been killed at the hands of the police.
In my country's capital, London, hundreds of protesters have gathered in Trafalgar Square, in front of the National Gallery. Minneapolis' protest has ignited protests all over the United States, and subsequently around the world; the need for change transcends continents – it does not and will not recognise borders. Protesters also marched in London's Parliament's Square as the UK government is not devoid of institutionalised racism. On the bright side, Parliament can also be a place of change, where laws are made and enacted, for the people it represents.
Amazingly, despite the conflict and hardship in their own country, two artists in northwestern Syria have created a beautiful mural in Floyd's memory. George's face and messages of solidarity have been painted onto a wall that was mostly destroyed by military planes. Out of the rubble, the mural defiantly stands out as a beacon of hope, despite adversity.
All over the world, people have come together to protest against injustice. Here are just some countries out of an endless list: Holland, Canada, Germany, Syria, Britain, France, Brazil, Spain…
And the list goes on. And on.
There is hope. We are seeing positive results because of the protests. I hope this display of compassion and understanding, has reinstilled your faith in humanity. Change can happen. It has before and it will now. Stay strong and empowered.
Hugs and hope from England,
Jess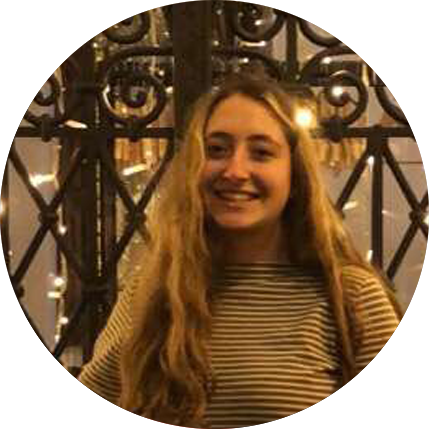 This article was written by Jess, volunteer at Sunrise Project France since April 2020. Jess lives in England, but she is also a global citizen. She LOVES travelling, languages and meeting people from around the world. She believes in cooperation and kindness!