'Itching' to be part of an international community during lockdown? Here are some tips and inspiration. I can help with that!…
I was also in the exact same position when I was sent back home to England, from Andalusia, Spain where I had been living for three months. It had been an amazing part of my gap year, where I au paired, learnt how to teach English in Sevilla, and worked on my Spanish. Before that, through Erasmus+ and the European Solidarity Corps, I had volunteered near a lovely town called Szekesfehervar – a mouth-full, I know! It was only 40 minutes away from Budapest and the organisation is called '
Szabad Ter Egyesulet'
. Please google this wonderful town and organisation.
Anyway, back to being part of an international community from home. I was desperate to do this as I love feeling connected to people from different countries and cultures, as despite our differences, we still share so much in common. Most of all, we can learn from another and grow together. I know you too, are a global citizen as you are reading this on the amazing Sunshine Project's page.
The first thing I did to become connected to an international community, was to look up local, virtual language groups (but it does not have to be local and this can be for any language!). This was incredibly easy to find and before I knew it, I was chatting in Spanish on Zoom every Monday night, with other English people practising their Spanish, as well as Spanish natives. On top of being part of an international and linguistic community, I had also created some routine for myself.
You can do this for any language…. Arabic, French, English… you name it! The list is endless, and these chatting groups are for any level! Just go for it!
I also have online Spanish classes every morning, with people from quite literally, around the world. I wake up in lockdown but then just fifteen minutes later, I am talking and smiling with people who I have connected with and am sure, that I will meet them all in person one day. Un dia! My classmates are from France, Thailand, Belgium, Morocco, Russia… it is so lovely and refreshing to see them every day.
I also recommend googling 'Erasmus+ Virtual Exchange' and this will showcase an array of fantastic virtual exchange programmes provided by the 'Sharing Perspectives Foundation', that you can sign up to right now! I have been taking part in one of their programmes called 'Youth, Peace and Security' and we meet up once a week for a seminar to discuss to talk about this topic, which is so closely related to international relations and cooperation. I know that you will love this! Again, the awesome people taking part in this course are from all over… Norway, Ethiopia, Brazil…
There are many more interactive programmes available. These include: Sustainable Food Systems: A Mediterranean Perspective, Online Debating, Countering Hate Speech, and Social Circles. Not only do these all provide an intercultural community, they keep our mind active. 😛
Of course, you can also volunteer for 'the Sunrise Project' which promotes youth empowerment, cooperation, positivity and interculturality. So, all the good stuff! Please check it out if this sounds good (which it totally does!).
I hope this has inspired you. I have provided the links for 'Erasmus+ Virtual Exchange' below. Even though we are at home, that can never prevent us from being together.
Hugs and hope from England,
Jess 😊
Erasmus+ Virtual Exchange:
https://europa.eu/youth/erasmusvirtual/activity/opportunities-young-people_en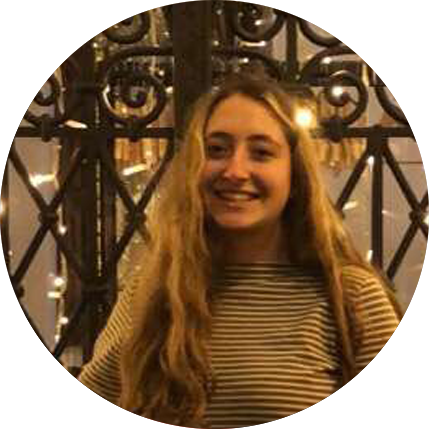 This article was written by
Jess
, volunteer at Sunrise Project France since April 2020. Jess lives in England, but she is also a global citizen. She LOVES travelling, languages and meeting people from around the world. She believes in cooperation and kindness!